Hypercubed's 2007 Financial Report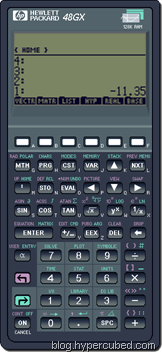 In condemnation celebration of tax day here in the US of A, I will now fully disclose Hypercubed's 2007 financial statement.  In 2007 Hypercubed received $72 in 6 semi-anonymous donations via PayPal.  The largest donation was $25 received from [name withheld] in support of Xinha Here development.  These donations were burdened with $4.15 in transaction fees resulting in a net donation income of $67.85 (thank you all).  In addition, Hypercubed blog received $200 from affiliate marketing.  This one-time windfall cash influx is attributed to a single purchase of services from superb hosting by a Hypercubed blog reader that may have accidentally clicked the Superb Hosting affiliate banner then subsequently decided to purchase $1000 worth of services from Superb.  Revenue from all other affiliate marking efforts were either non-existent or below the threshold necessary to received payments.  In total Hypercubed's total net revenue for 2007 was $267.85.
Hypercubed paid $239.40 in hosting fees to DreamHost, Inc.  These hosting fees were paid in 2007 for services to be rendered through 2009.  Hypercubed paid an additional $39.80 in domain name registration fees.  In total Hypercubed's expenses in 2007 were $279.20.
So all told my little hobby here has cost me $11.35 in 2007.  Not bad considering how expensive alternative hobbies can be ($2500 for a camera, my god!).  I could probably squeeze a little more out of this by strategic placement of ads and posting more often but, like I've said before, this is a hobby not a living.